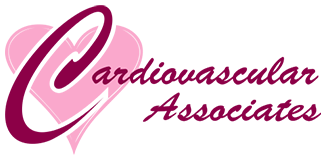 Cardiovascular Associates of America Extends into Kissimmee with Cardiovascular Associates Marking 6th Alliance in Florida
Explosive Growth in Florida with Cardiovascular Associates Alliance Adds 35th Location

ORLANDO, FL – July 18, 2023 – Today, Cardiovascular Associates of America ("CVAUSA"), a comprehensive cardiology practice management services organization, announced that Cardiovascular Associates ("CA") has joined their elite physician alliance. CA is the leading cardiovascular practice in the greater Kissimmee region. Serving patients in Kissimmee, Orlando, Celebration, St. Cloud, Poinciana, and Haines City/Davenport.

Cardiovascular Associates offers a comprehensive and compassionate approach to their patients by providing full-service care, including cardiovascular medicine, interventional cardiology, invasive cardiology, electrophysiology, and diagnostic testing and imaging.

"Cardiovascular Associates couldn't be more excited to join CVAUSA and partner our practice with an organization that prides itself on patient satisfaction and next-generation care delivery. Our practice has been servicing Central Florida residents for over 40 years," said Patrick Mathias, MD, Cardiovascular Associates. "Together with CVAUSA, we will excel to new levels and be able to provide our patients with the top-level care they have come to expect throughout the organization and at our various locations. With this strategic alliance, we will continue to deliver quality care and treatment to the families we serve while providing affordable cardiac care."

CA has nine board-certified physicians and four nurse practitioners with a staff of more than 65 team members who are top-ranked, highly trained, and compassionate. Their goal is to collaborate every day to maintain and enhance the health and well-being of their patients. Through the alliance with CVAUSA, Cardiovascular Associates will have the ability to expand services within their office at affordable prices, like immediate same-day care.

"CVAUSA's presence in Florida continues to expand with our first Orlando area partnership. I am delighted to work with the excellent physicians and staff at Cardiovascular Associates based in Kissimmee. This group has a longstanding A+ reputation in the Orlando region, and I know that firsthand since I reside in Orlando," said Tim Attebery, CEO, CVAUSA. "CVAUSA looks forward to helping CA grow, open new offices, recruit new physicians, add new services, and offer innovative ways to serve their patients better while also lowering the total cost of cardiovascular care. I am very honored CA chose to partner with CVAUSA!"

Cardiovascular Associates of America has created a business model that enables independent cardiologists to retain physician autonomy and ownership augmented by sharing best practices, access to capital, and executive management support. Cardiovascular practices within our network will continue to drive all clinical decisions, manage local operations, and be highly involved in strategic operations at the national level.

If you want to learn more about how to expand your cardiovascular practice and our medical practice partnership models with Cardiovascular Associates of America, contact Tim Attebery at attebery@cvausa.com.


About Cardiovascular Associates of America
Headquartered in Orlando, Cardiovascular Associates of America aims to bring the best cardiovascular physicians into one network with the shared mission of saving lives, reducing costs, and improving patient care through clinical innovation. Through CVAUSA's physician-centered practice management model, physicians drive clinical care and their practice culture while benefitting from the business expertise and shared resources available through CVAUSA. For additional information on Cardiovascular Associates of America, please visit www.cvausa.com.

For General Press Inquiries:
Andrea Morgan
Amorgan26@outlook.com
917-213-5506