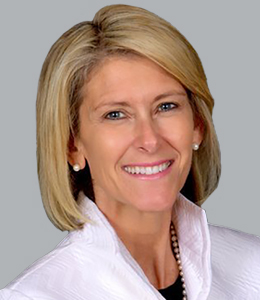 Cardiovascular Associates of America Makes Strategic Hire, Lori VanderBoegh to Senior Team
VanderBoegh Joins as Director, Provider Recruitment

ORLANDO, FL – February 16, 2023 – Cardiovascular Associates of America (CVAUSA) announced today that Lori VanderBoegh is appointed to Director, Provider Recruitment, effective immediately. With more than 20 years of healthcare experience, Lori contributes great knowledge and learnings to CVAUSA in her newly designated position. She has a particular focus on physician search in specialty hospitals and private equity portfolio companies. Lori focuses on creating collaborative, partner relationships to engage top clinical talent.

An increase of patients in the growing 65+ demographic, along with the current cardiologist shortage will continue to present challenges in Cardiology Recruiting for 2023. We are excited to share the unique CVAUSA story with Physician candidates looking for an opportunity to be entrepreneurial in their medical career by joining one of our thriving and growing practices across the entire US.

Prior to joining CVAUSA, Lori has worked and supported leadership in a for-profit National Specialty Hospital System and its portfolio companies since 2010. As a retained search consultant, Lori supported the talent strategy across the organization to build the leadership and physician pipelines across the enterprise of five hospitals, corporate headquarters, their consulting group, as well as other related ventures.

"Bringing Lori and a full physician recruiting infrastructure in-house is an easy strategic decision," said Suzette Jaskie, COO, CVAUSA. "CVAUSA is now armed to provide superlative and innovative approaches to physician recruiting-a necessity for our platform."

If you are interested in learning more about how to expand your healthcare practice in a partnership with Cardiovascular Associates of America, contact Tim Attebery at attebery@cvausa.com.



About Cardiovascular Associates of America
Headquartered in Orlando, Cardiovascular Associates of America, backed by Webster Equity Partners, aims to bring the best cardiovascular physicians in one network with the common mission of saving lives, reducing costs, and improving patient care through clinical innovation. Through CVAUSA's physician-centered medical practice management models, physicians drive clinical care and their practice culture while benefitting from the business expertise and shared resources available through CVAUSA. For additional information on Cardiovascular Associates of America, please visit www.cvausa.com



For General Press Inquiries:
Andrea Morgan
Amorgan26@outlook.com
917-213-5506